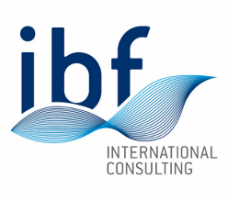 IBF International Consulting
IBF International Consulting was founded in Belgium in 1977, and since then has been working on development aid projects. The company works on development aid projects financed by international organisations such as the European Commission, the World Bank, the Asian Development Bank, as well as by the Belgian Cooperation, AusAid and DFID, both in developing and transitional economies.
IBF has built a solid reputation for its knowledge, flexibility, reliability, as well as the ability to successfully implement projects within its core sectors: economic development, trade and regional integration, educational and social reforms, institutional support, consumer protection and framework contracts.
IBF is a founding member of the International Consulting Alliance (ICA), a network of like-minded organisations dedicated to providing top quality development consultancy services in emerging economies.
For more information about the IBF International Consulting please visit our website at www.ibf.be.
Consultants
Elido Bandelj
Team Leader
Elisabeta Mitroi
Key Expert, Recognition of Prior Learning Expert